VVOB, Forum for African Women Educationalists (FAWE) and public education partners in Rwanda, South Africa and Zambia have joined forces to develop a practical approach to gender-responsive pedagogy for early childhood education (GRP4ECE).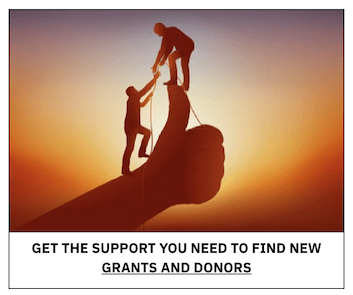 The Gender-Responsive Pedagogy in Early Childhood Education (GRP4ECE) toolkit empowers preschool teachers and school leaders to challenge gender stereotypes where they can do the most harm, but where they can also be challenged most effectively: the classroom. An environment free of stereotypes lays a firm foundation for young children to grow up freely exploring and developing their unique interests and talents.
This international toolkit can be contextualised for implementation in different African countries. It can be used as a self-read resource and by institutes and structures that undertake initial training and professional development for ECE teachers and school leaders. It is their ambition that this toolkit will benefit teachers, school leaders and other stakeholders who want to introduce gender responsive pedagogy in Early childhood education (ECE).
Purpose of the Toolkit
African education systems today are being challenged to extend opportunities for quality education and training to all learners, especially the more vulnerable ones.2 Gender-responsive pedagogy (GRP) aims to respond to the learning needs of all learners and help them reach their full potential. This toolkit can support teachers and school leaders in providing learners with a more gender-responsive learning environment.
Who is this toolkit for?
The toolkit primarily targets ECE teachers, school leaders, ECE student teachers, ECE teacher trainers, caregivers and any other practitioners who deal with younger children. It is also a useful resource for researchers, school parent committees and governing bodies, civil society organisations, community leaders and education policy makers.
How can the toolkit be used?
The toolkit offers an introduction to GRP in ECE and serves as a practical guide that can be adapted to any context and the related needs. It is a source of ideas that individual teachers and school leaders can put to immediate use in their classrooms and schools.
The toolkit comprises five chapters:
The first gives an overview of gender in education in the African context. The sociocultural environment influences teaching and learning. The first chapter also contains key definitions related to gender and education, and references to international commitments to gender equality in education.
The second chapter, which forms the core of the toolkit, introduces GRP in ECE. It explores how genderresponsiveness in lesson planning, lesson delivery, the teaching and learning environment, learning materials, interactions and use of language can foster real learning. The chapter also provides practical insights and tips on play activities and areas that encourage all learners, without hindrance, and on ways to assess learning. A gender-responsiveness reflection tool is included at the end of this chapter.
The third chapter focuses on GRP and school leadership, identifying ways to integrate GRP in schools through the different dimensions of school leadership. It explores how school leaders can develop a gender-responsive vision and gender-responsive values for their schools.
Chapter 4 offers some ideas for practical classroom activities for learners, designed to generate opportunities to talk about gender roles and challenge stereotypes in the ECE classroom. There is advice on questions to ask. Materials are provided for some activities, with a picture book provided as an annex to the chapter.
The fifth chapter consists of guidelines for an interactive game, called Go Gender Go, for teachers and school leaders. Playing this game in groups encourages conversation and reflection on the content of the toolkit.
You can download this toolkit for free here.