The overall goal of this Toolkit is to promote implementation of the UNGPs and other relevant business and human rights frameworks by states and businesses.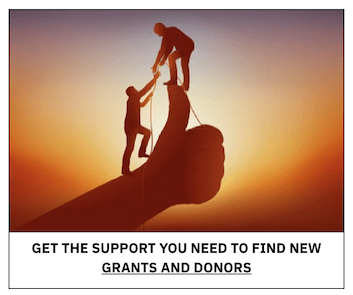 The 2017 edition has been updated to reflect feedback from practitioners who have used the Toolkit to develop NAPs. Specifically, the Toolkit provides step-by-step guidance on how to develop a NAP that is framed by a human rights-based approach promoting participation, non-discrimination, transparency, and accountability. Each section within the 2017 Toolkit contains good practice examples from around the world to demonstrate what can be achieved.
The Toolkit provides guidance on how to:
Undertake a national baseline assessment (NBA) of how the requirements of Pillars I, II, and III of the UNGPs are being met by state and business duty-bearers;
Plan an inclusive and participatory NAP process;
Undertake a fact-based analysis for determining the priorities and actions to be addressed in a NAP; Establish effective follow-up measures for monitoring, reporting, and evaluating how the NAP is being implemented;
Enhance monitoring and reporting on NAPs at the national, regional, and international levels; and
Measure progress in implementing the UNGPs.
Multiple actors may find particular value in the Toolkit:
Government officials and elected representatives may use this Toolkit to, for example, orient domestic policy-making, including at the local and sub-national levels; inform positions taken in international institutions or standard-setting processes; support alignment between NAPs and other national plans; and inform capacity-building efforts at all levels of government.
National Human Rights Institutions (NHRIs) may use this Toolkit to undertake NBAs on business and human rights on their own accord or on request from their government. This Toolkit will also be helpful to NHRIs where they act as conveners of NAP development processes, including through NAP stakeholder committees. Principles and indicators contained within this Toolkit can further be utilised by NHRIs to inform monitoring, investigations, education, and reporting activities linked to business and human rights issues, in line with their UN Paris Principles mandates.
Civil Society Organisations (CSOs) may use this Toolkit to inform the standard of a NAP process or to help in the creation of shadow NBAs to monitor and evaluate state commitments and progress in implementing the UNGPs, thereby supporting advocacy and dialogue with states and businesses. They can also use this Toolkit when preparing reports and submissions to national, regional, or international supervisory bodies on topics relevant to business and human rights.
Businesses may utilise this Toolkit to inform themselves about measures that can be expected of states in implementing the UNGPs, thereby preparing themselves for participation in NAP development processes. Businesses may also use the NBA template on the corporate responsibility to respect provided in the Toolkit to inform and benchmark their own implementation processes.
Multilateral and bilateral development agencies may find this Toolkit useful when analysing country contexts and in designing and monitoring programmes and projects.
Media, researchers, and academia may use this Toolkit to help orient investigations, analysis, research, and reporting on government responses to the UNGPs, corporate accountability, and sustainable development more broadly.
You can download this toolkit for free here.