The Association for the Development of Education in Africa (ADEA) is a forum for policy dialogue which aims at bringing African Ministers of Education and their development partners from cooperating agencies to acquire a shared understanding of the stakes and challenges of education in Africa, which would lead to a concerted vision on the policies and strategies to be implemented.
The completion of this Tool kit is one more step that COMED has come through within the scope of this training programme. To this end, this Tool kit, written for the first time in Africa by experts, journalists and other actors in education will permit, without any doubt, a larger number of African journalists to have easier access to training on education and development, and to thus contribute in promoting quality education for all in Africa.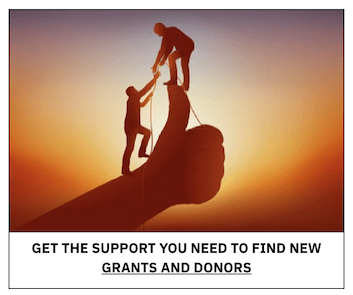 The kit will be used by governmental institutions, universities, the African Union and all the nine regional economic groupings on the African continent. It will be COMED's responsibility as an ADEA Working Group to ensure that this tool kit is used most effectively in Africa. Therefore one of our strategies to ensure that this happens will be to hold ad hoc Training of Trainers Sub-Regional Workshops, and have special training sessions also for trainers during ADEA and other related education conferences on and about African education. In addition, several modules in the kit will be eligible for use during TV and radio programmes on education, as well as for non-commercial advertisements such as on girls' education, or education for peace and so on. As the kit is used, it will continue to be revised on a regular basis to ensure that its contents have a truly African flavor that would represent all features of the African continent, with considerations for the cultural, political and psycho-social dimensions of the continent.
This tool kit is designed in such a way that it may never become obsolete. The working group is setting up a system that will always keep the kit current. The on-line version will provide regular updating through the use of standard form of a feedback mechanism that would allow partners and other media institutions to add their contributions. In this respect, COMED will be instituting the use of podcasts and online broadcasting. Podcasts and on-line radio programmes are rapidly becoming very popular these days and because they make use of both audio and video formats, they are an effective tool to disseminate information and news through the web. There are other newer technologies that are springing up and as the need arises, we can also make use of them.
This Tool Kit is the result of two years of consultations and work with several professionals in the fields of communication and education. These include journalists, experts in communication, education specialists, university professors, and Education for All activists. The kit was prepared by a cross section of media practitioners and education advocates on the African continent mainly from the following countries: Benin, Botswana, Ghana, Kenya, Lesotho, Liberia, Madagascar, Malawi, Namibia, Senegal, South Africa, Swaziland, The Gambia, Togo, Zambia and Zimbabwe. COMED also partnered with two journalists training institutions (CFPJ and ESJ) in France who participated in the first planning meeting and the second consultative meeting respectively, provided some initial technical support to the working group.
You can download this toolkit for free here.