Developed by Breakthrough, this toolkit is a training module to raise awareness of early marriage among non-governmental organisations, community workers, and teachers in India, and build their capacity to address the issue.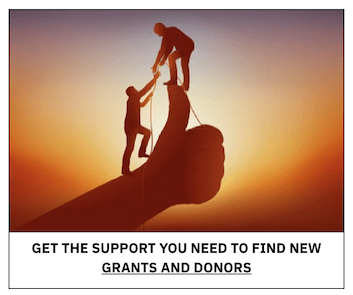 Early marriage is sometimes referred to as child marriage. As per the law any marriage for girls who are below the age of 18 years and boys below the age of 21 years, is illegal. This marriage alliance could be between two minors below the legal age, between a minor girl and an older boy, or between a minor girl and older man.
This toolkit has been designed considering easy usage by any facilitator and broadly targets two sets of audiences, the NGO or community level staff, and workers and teachers. This is a 2-day module, which caters to but is not exclusive to NGOs and community-level workers. Since more often than not, the usual time allotted or available to teachers is not more than half a day, only about 4 working hours are available to conduct these workshops. In the interest of time and also to effectively convey the message, some exercises are strongly recommended, particularly for Teachers. This has been indicated simply with a (T) mark, indicating that the exercise is definitely used in sessions with teachers.
Teachers, NGO partners and workers are the closest to communities and the first interveners and agents of social change. Frontline workers are mostly members of the community they work with and teachers are in close touch with students and wield considerable influence in the girl's life. These stakeholders have the best knowledge about the attitudes and behaviours of their communities and are most vested in changing discriminatory norms, especially around women's human rights. They are critical stakeholders in the process of addressing early marriage. It is therefore very important to engage with them and increase their knowledge of the harmful effects of early marriage. Also, by enhancing their skills in mitigating this complex issue, we will be able to create sustainable solutions to the problem of early marriage. The training module has been created for these teachers, NGO partners and frontline workers and aims to –
Build a sound understanding of human rights and how it is linked with the issue of early marriage. This understanding will also include ways in which gender roles lead to violations of women's human rights and limit both men and women in achieving their potential.
Create awareness on the reasons why early marriage is so prevalent. Participants will be able to analyze the messages we receive from society on the roles women must play, which is intrinsically linked to why families choose to get their daughter married early. With this understanding, participants will be able to frame their arguments against this prevalent mindset, and therefore work towards addressing early marriage.
Encourage participants to make clear action plans on how they will intervene with their communities, approach various stakeholders (such as police, religious leaders, and panchayat members) and raise their voices against this harmful practice.
This training module is a part of the larger tool-kit containing training modules for adolescent boys and girls, and risk mitigation modules for stakeholders such as religious leaders, panchayat members, CMPO and police and parents.
You can download this toolkit for free here.