Social Networking: A Guide to Strengthening Civil Society through Social Media (#SMGuide4CSO) offers a high level overview of best practices used in social media for advocacy. Realizing the ever-changing landscape of social media, we have tried to avoid focusing on details associated with individual social platforms, as there are many and keeping track of them is almost impossible. Instead, we offer NGOs a solution on how to approach social media as a whole, no matter the platform, and how to reach their intended programmatic goals using the medium.
Social Networking: A Guide to Strengthening Civil Society through Social Media has been developed as a reference guide for civil society organizations (CSOs) working in partnership with the U.S. Agency for International Development and its implementing partners in advancing their critical missions. In line with the USAID Strategy on Democracy, Human Rights and Governance (June 2013), this manual is designed as a blueprint for CSOs to: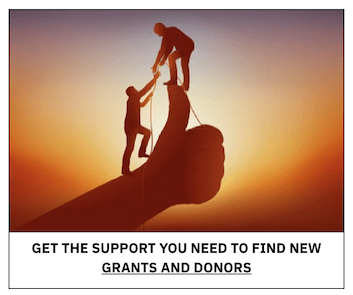 Integrate and use technology to promote democracy, human rights and governance;
Utilize social media to support greater citizen participation and transparent political processes; and
Strengthen mutual accountability among CSOs, government institutions and citizens by creating real-time and direct interaction and organizing.
Social media operations are most effective when they are strategically incorporated as part of an organization's outreach, program design and implementation, and monitoring and evaluation efforts. With this in mind, the guide is intended as a local capacity building tool to strengthen the ability of entire organizations, their staff and members to deliver greater impact.
Social media is popular among a diverse array of citizens, government agencies, non-governmental organizations (NGO) and businesses around the world. It serves as a means for individuals to make new friends, for government agencies to interact with their constituencies, for NGOs to organize grassroots movements and for businesses to promote their brands.
There are nearly 1.75 billion social media users worldwide.1 Geography can play a large role in determining what platforms people use, based on what they have access to in their given location. For example, Facebook has the largest number of active users of any social networking site, but the platform is banned in China by the government, forcing its residents to use other social media platforms. The prohibitive cost of broadband services also impacts access to social media in developing countries. High broadband service costs encourage greater dependence on smartphones, which can lead to less engagement on social media if the sites are not optimized for mobile.
Social media provides a valuable opportunity for civil society organizations to reach their communication goals more efficiently and to engage with their audiences more deeply. The platforms can be simple in design, but they have the potential to connect small, disconnected organizations to a global network. However, for organizations to adopt social media as a communication medium, they may have to undergo internal cultural shifts and be prepared to operate in a more transparent and interconnected environment. Included below are some benefits of social media for civil society.
You can download this guide for free here.